Food Nutrition & Dining Deals
Free Recipe Ebooks
~Free Ultimate Starbucks Coffee Recipe Book. 
Get it here
 R-CLICK to download :)
~Fruit and Sunshine Recipe Booklet: energize your plans to eat healthier. Download free here ~Dinner Ideas for Any Night. R-click to download 12-easy-weeknight-dinners-dinner-ideas-for-any-night
~Free Sun-Maid 100th Anniversary Cookbook: favorites from the past 100 years of Sun-Maid's delicious and colorful history
---

Balance by bistroMD is the first meal delivery service to offer chef-prepared meals a-la-carte, without the constraint of minimums, memberships, or recurring orders. All of the meals served on Balance are appropriate for use as part of a weight loss plan, eating healthy or even just convenience for Specialty Diets.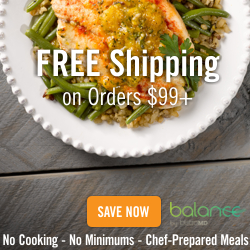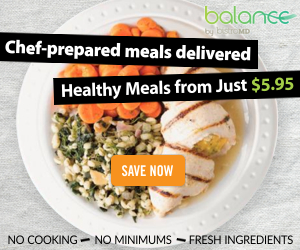 ---
  BistroMD diet plans make losing weight and eating healthy effortless. Get delicious chef and dietitian-prepared diet meals delivered right to your door. Bistro MD was voted best tasting diet program! Pick your meals and get free shipping today!
Interact with Dr. Cederquist through informative webinars, and receive helpful information through weekly program materials, newsletters and medical reports
~And 
one-on-one support with a registered dietitian via email, phone, online chat or Skype will provide you with the answers you need.
Bistro MD has been voted best tasting diet program!
,
---
  Got a Sweet tooth or Crave pizza/flatbreads but want low cal?
With school back in session, VitaEgg Flatbread Sandwich as the perfect kickstart to the school day! This wholesome sandwich serves up lots of protein and essential nutrients found in the yolk, including lutein for eye health, choline for brain health and omega-3 DHA for heart health—all without the cholesterol! For great taste, convenience, health and only 120 calories, this is the perfect choice for busy mornings or an anytime snack. The popular EnergyLoaf has fiber, protein and B vitamins .Each EnergyLoaf provides sustained, balanced energy throughout the day using quality ingredients and vital nutrients—not stimulants— as in some energy drinks and bars.
Additionally, the Vitalicious SuperSampler Pack is a collection of 28 of the most favorite flavors of delicious, 100-calorie VitaTops, VitaBrownies, and 50-calorie Mini VitaCakes ~ the perfect grab-and-go snack for any age!
---